The Town Dock Retail & Grocery Stores: Where To Buy!
Savvy shoppers know seafood is good for your health, and sustainable seafood is good for our oceans. They also know that, pound for pound, our restaurant-quality calamari offers some of the best value for certified sustainable, product of the USA seafood at home.
For your convenience, we've collected a list of where our calamari is typically available. We recommend double-checking with the stores to confirm we're in stock before you go! You'll find us in the frozen seafood section.
(Are you a foodservice customer looking for product? Contact us here and we'll help!)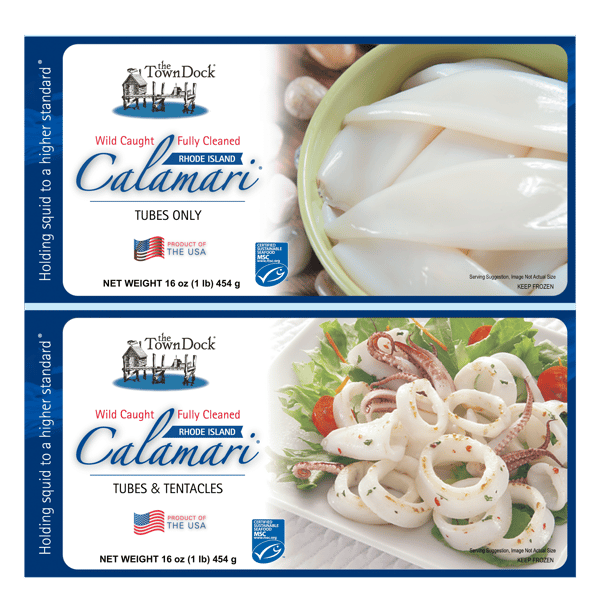 Nationwide
Whole Foods Market - All Locations
Amazon.com - Delivery via your local Whole Foods
Online
Sizzlefish.com - Free shipping throughout the USA
RegionaL & Select Stores (Alphabetical)
ACME Markets - Northeast Region
Big Y - Connecticut & Massachusetts
BJ's Wholesale - East Coast
Dave's Marketplace - Rhode Island
Dierbergs Markets - Missouri & Illinois
Hy-Vee - Midwest Region
Market Basket - Northeast / New England
Schnucks - Midwest Region
Stew Leonard's - New York, Connecticut, & New Jersey
We're not in your favorite store!?
Download and print this request form to help them get set up!