Another Year, Another Successful SENA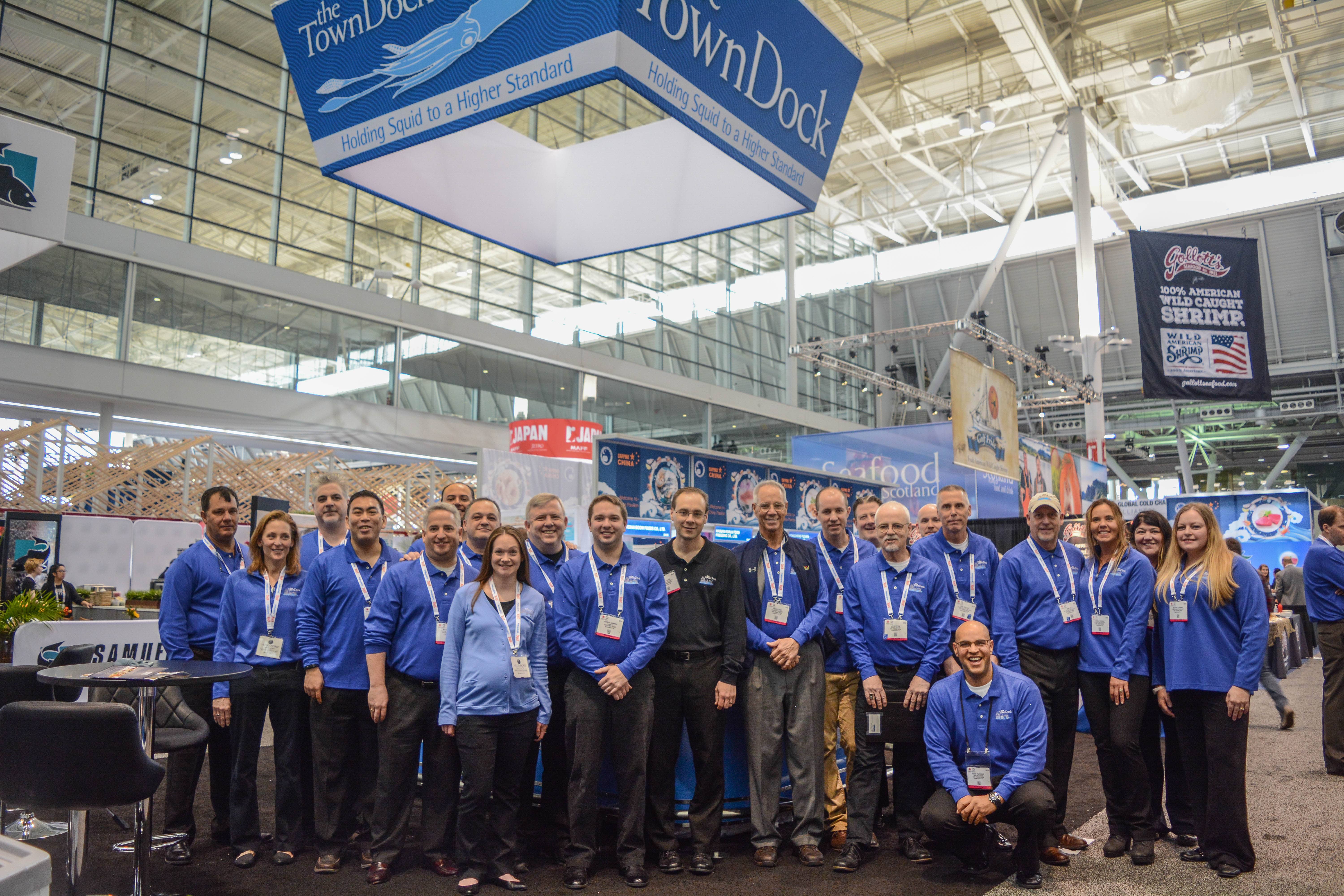 The Town Dock team wrapped up yet another successful Seafood Expo North America (SENA) in Boston last week. During the three day event at the convention and exhibition center, our team had the opportunity to connect with customers, showcase our product lines, unveil two new products, and of course, offer samples of the world's best calamari!
This year's event featured an exhibit space of over 258,360 square feet with more than 1,341 exhibiting companies from close to 60 countries. There was definitely no shortage of fish, seafood, and, in our case, calamari. And a nor'easter on the third day didn't slow the show's momentum as many travelers took advantage of the opportunity to visit more suppliers.
At the show, we debuted our two new food service lines, Sunset Catch and Bombay Coast. Sunset Catch is a West Coast squid and the latest addition to our USA product line. Bombay Coast is a loligo sourced from the Indian Ocean, which is known for having a firm bite and bold flavor. Stay tuned for more information about these two new products in the coming months!
Our friend Sid the Squid joined us this year for his first SENA! He was with us from start to finish, helping with set up and socializing with customers during the show. Who knows what Sid will be up to next, so be sure to follow us on Facebook, Instagram, and Twitter to keep up with his adventures!
Thank you to everyone who stopped by booth 2133 to speak with our sales representatives about The Town Dock's quality calamari products and how we can help your business!
Planning is already underway for next year's show, and we're counting down the days! SENA 2019 will take place March 17-19, 2019 at the Boston Convention and Exhibition Center.