JWU Students Tour The Town Dock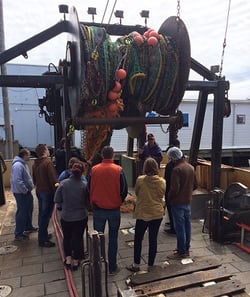 Last September, the Commercial Fisheries Research Foundation (CFRF) launched a project funded by the National Fish and Wildlife Foundation focused on exploring ways to expand the utilization of local and sustainable seafood products, particularly scup (Stenotomus chrysops), in the state of Rhode Island.
The CFRF has partnered with Johnson & Wales University to educate the next generation of chefs about sustainable seafood options and ways in which they can support local fishermen throughout their culinary careers. As part of this work, CFRF has provided JWU students with opportunities to discuss harvesting practices with local fishermen, tour fishing vessels and processing facilities, learn how to identify and source sustainable seafood, practice preparing local/seasonal fish, and participate in a competition to develop scup recipes for home cooks.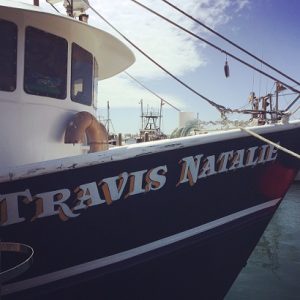 Featured in the CFRF May 2016 Newsletter, Town Dock National Accounts Manager Aaron Ferri recently provided eight JWU students with a tour of our Point Judith location. To kick off the day, students toured the unloading area and observed employees grading fish and unloading fresh fluke. They then received an in-depth tour of Town Dock's fleet including the FVLightning Bay and the FV Travis Natalie. According to Aaron, "students received great insight on fresh fish, boating safety, and the frozen at sea process" from our ship captains and managers. Aaron went on to highlight scup, saying CFRF's sustainable seafood product of choice is "good eatin', underrated, underutilized, and relatively cheap."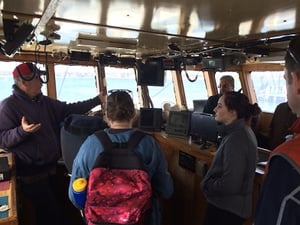 The Town Dock is proud to support the Commercial Fisheries Research Foundation's initiative by highlighting sustainable seafood and educating the culinary talent of tomorrow in Rhode Island. To learn more about the project, visit cfrfoundation.org/scup-marketing/