The Town Dock CEO Joins National Fisheries Institute's Board of Directors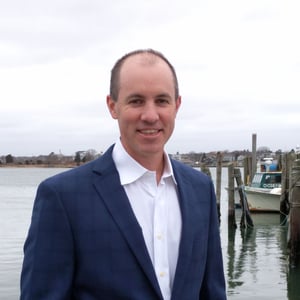 Narragansett, Rhode Island – Ryan Clark, President & CEO of The Town Dock, has joined the National Fisheries Institute's (NFI) Board of Directors.
NFI is the nation's largest commercial seafood trade association. It advocates for the seafood industry, raising awareness and advancing education in all aspects of the seafood community, from vessels and fisheries to nutrition and consumer availability.
Ryan's decades experience at The Town Dock – working from the ground up in the vertically integrated company – gives him a comprehensive view of the seafood business. He brings a wealth of knowledge to the board about the opportunities and challenges that seafood faces today.
"NFI has always done great work, and the industry is fortunate to have such a strong advocacy organization," Ryan said. "I'm proud to step into this new role and help elevate the conversation around seafood, including, of course, calamari."
"Ryan's depth of experience is a welcome addition to the NFI Board," said NFI President John Connelly. "As we celebrate NFI's 75th anniversary and The Town Dock celebrates their 40th, we are excited to use the learnings from that rich history to keep moving forward, advocating for the seafood community and pushing initiatives that bring healthy, delicious seafood to consumers."
The NFI elects new board members annually to three-year terms. Ryan will serve in this role through December of 2022.
------
About The Town Dock
The Town Dock is a market leader in foodservice calamari. For 40 years, we have focused on offering both the highest quality wild-caught calamari and the very best service. A vertically integrated seafood company, we are located on the water in Point Judith, Rhode Island, giving us direct access to the catch, including the only two MSC certified sustainable squid species. We partner with a dedicated fleet of fishing vessels, local fishermen, and global suppliers, and provide calamari expertise that guides our customers in making the best decisions for their unique businesses.
About the National Fisheries Institute
The National Fisheries Institute is the nation's largest seafood trade association. Started in 1945, from policy and regulation to science-based sustainability and nutrition communication it is committed to advocacy for the seafood community.