The Town Dock Fishery Policy Analyst Profiled in Trade Magazine
Katie Almeida was in the spotlight of Commercial Fisheries News' annual Women in Fisheries edition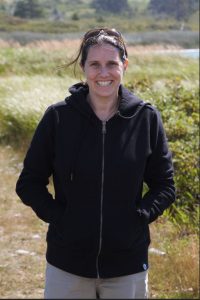 NARRAGANSETT, RHODE ISLAND – October 12, 2018 – The Town Dock's Fishery Policy Analyst, Katie Almeida, was profiled in the October 2018 edition of Commercial Fisheries News.
The profile discusses Katie's path to her current role, from her love of the movie Jaws and volunteer work at the New England Aquarium in Boston to her time working on contracts for the National Marines Fisheries Service (NMFS).
While it was a transition from her previous biological sampling experience to regulatory analysis, Katie enjoys the ever-changing and nuanced role. With water temperature increases and a growing number of wind turbines, she hopes the industry takes a more active role in advocating for their needs in a changing world.
"In the past four years at The Town Dock, Katie has been an invaluable resource to help us track important information and updates," said CEO Ryan Clark. "We knew we needed the right person for this position, and Katie holds herself to a higher standard."
About The Town Dock
Located on the water in Point Judith, Rhode Island, The Town Dock is a vertically integrated seafood company specializing in supplying its customers with the world's finest calamari. With a waterfront location, exceptional global partnerships, and a dedicated fleet of fishing vessels, The Town Dock is the largest purchaser of US domestic East Coast squid. From food service distributors to national restaurant and retail chains, The Town Dock calamari is found across the country and the world.
###