The Town Dock Gathers Gifts for Those in Need
This holiday season, The Town Dock continued the tradition of decorating their Narragansett locations with a Giving Tree. Each tree had tags on it identifying gifts to be donated to organizations in the local community: the Galilee Mission of Narragansett, the WARM Center of Westerly, and the Jonnycake Center of Peace Dale.
Again this year, The Town Dockers showed a generous spirit with donations, providing:
24 bags filled with useful items such as hats, gloves, handwarmers, snacks, and hygiene products for 24 residents at the Galilee Mission.
22 gifts of toys, books, and gift cards for kids and teens to the Jonnycake Center.
16 presents including clothing, toys, books, for a family of four kids at the WARM Center.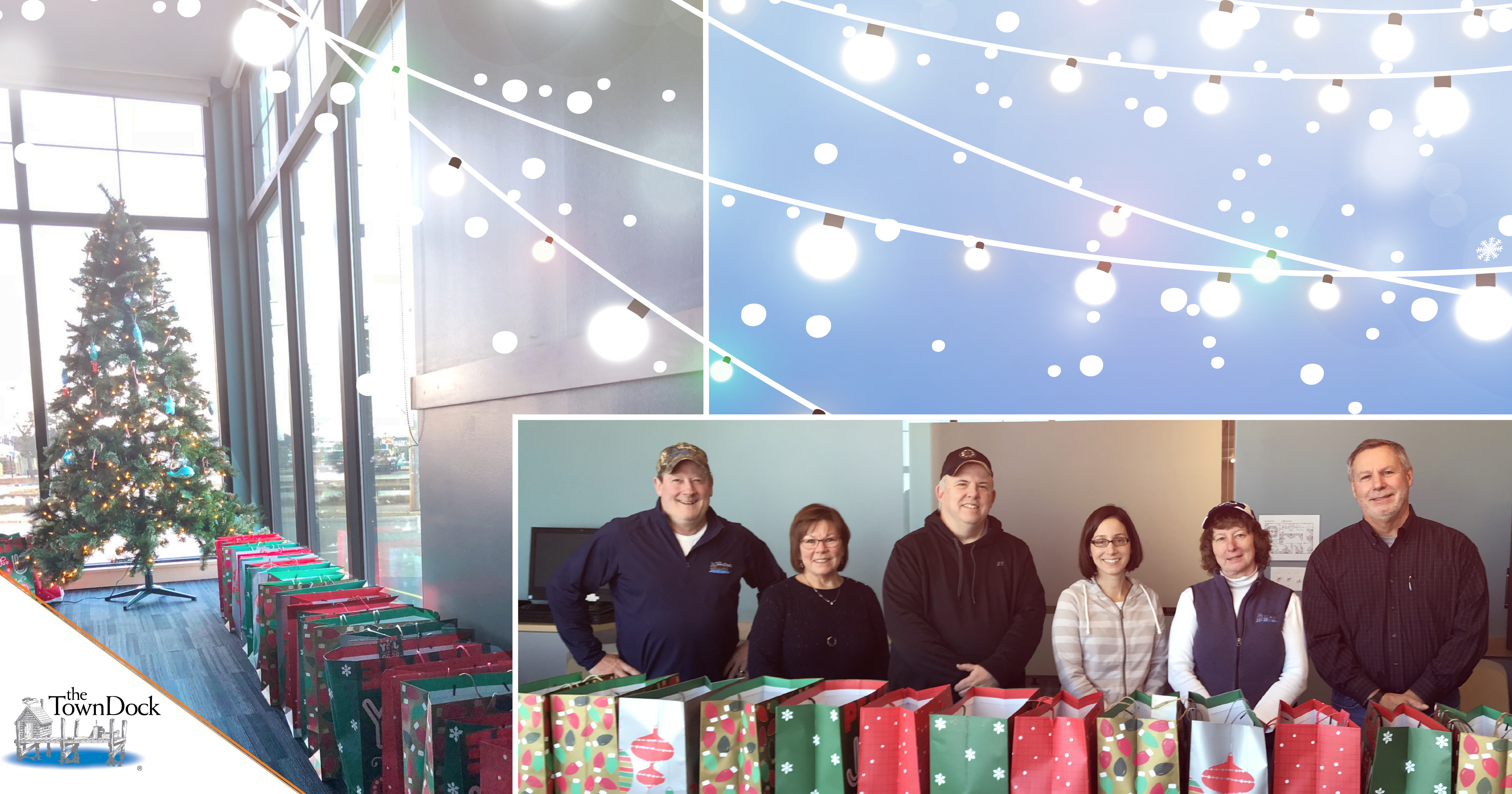 The festivities continued as a group of employees took time out of their busy day to help sort, label, and wrap the gifts.
We were glad to provide a little bit of help to those in need and wish everyone a warm and happy holiday season.
---
The Galilee Mission, Inc. founded in 1984 is a non-profit organization that has been providing recovery and hope to adult males who are dependent on drugs and/or alcohol and are in need of residential or other social services. www.galileemission.net
The WARM Center started out as a soup kitchen and emergency shelter in the heart of Westerly nearly three decades ago and has evolved into a comprehensive non-profit social service organization that this year will serve more than 2,300 people. warmcenter.org
The mission of the Jonnycake Center of Peace Dale is to provide basic needs, resources, and hope to our community members. www.jonnycakecenter.org/mission/