The Town Dock welcomes RI Governor Gina Raimondo
On December 21, 2015, The Town Dock welcomed Governor Gina Raimondo, U.S. Senator Jack Reed, and Rhode Island Department of Environmental Management (DEM) Director Janet Coit, for a special ceremony to mark the completion of the infrastructure improvement at the Port of Galilee. The project, which gained support and federal funding with the help of Senator Reed, reconstructed the Port's main pier that is used for large seafood vessels and waterside businesses like ferry and charter services.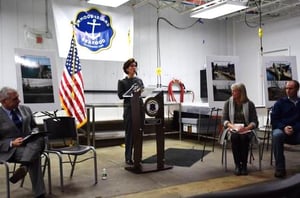 Governor Gina Raimondo commented on the Port's value to Rhode Island saying, "Rhode Islanders love seafood, we are proud of our fishing heritage, and we value our ports. They are vital assets that feed our economy, honor our culture, and support local fishermen and working families. We must continue to invest in them and build first-class facilities that enhance opportunity and help accelerate growth of our local food and tourism economies."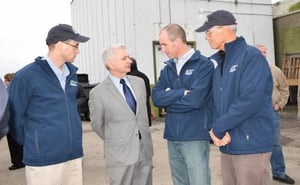 The Port of Galilee is instrumental and vital to the success of the Town Dock and other waterside businesses in Rhode Island. The Port brought in over 56 million pounds of seafood last year—valued over $51 million—and is home to 240 commercial vessels. The Port also supports hundreds of jobs and is a popular tourism destination during the summer for local residents.
"Our growth as a business is in large part due to the reinvestments in our infrastructure here at Point Judith," said Ryan Clark, Vice President of the Town Dock. "Rhode Island is home to the best calamari and seafood in the country, and it is great that our industry continues to see support from our community and our elected officials. It is with this support that we will see our industry continue to flourish."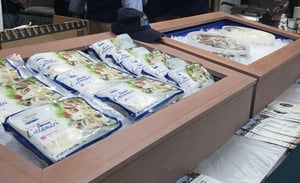 The Town Dock is a leading calamari distributor and has served customers around the world for over 30 years. The Town Dock proudly hosted former Rhode Island Governor Lincoln Chafee last year for a bill signing that recognized calamari as Rhode Island's official state appetizer.