Download our Free 2021 Cookbook!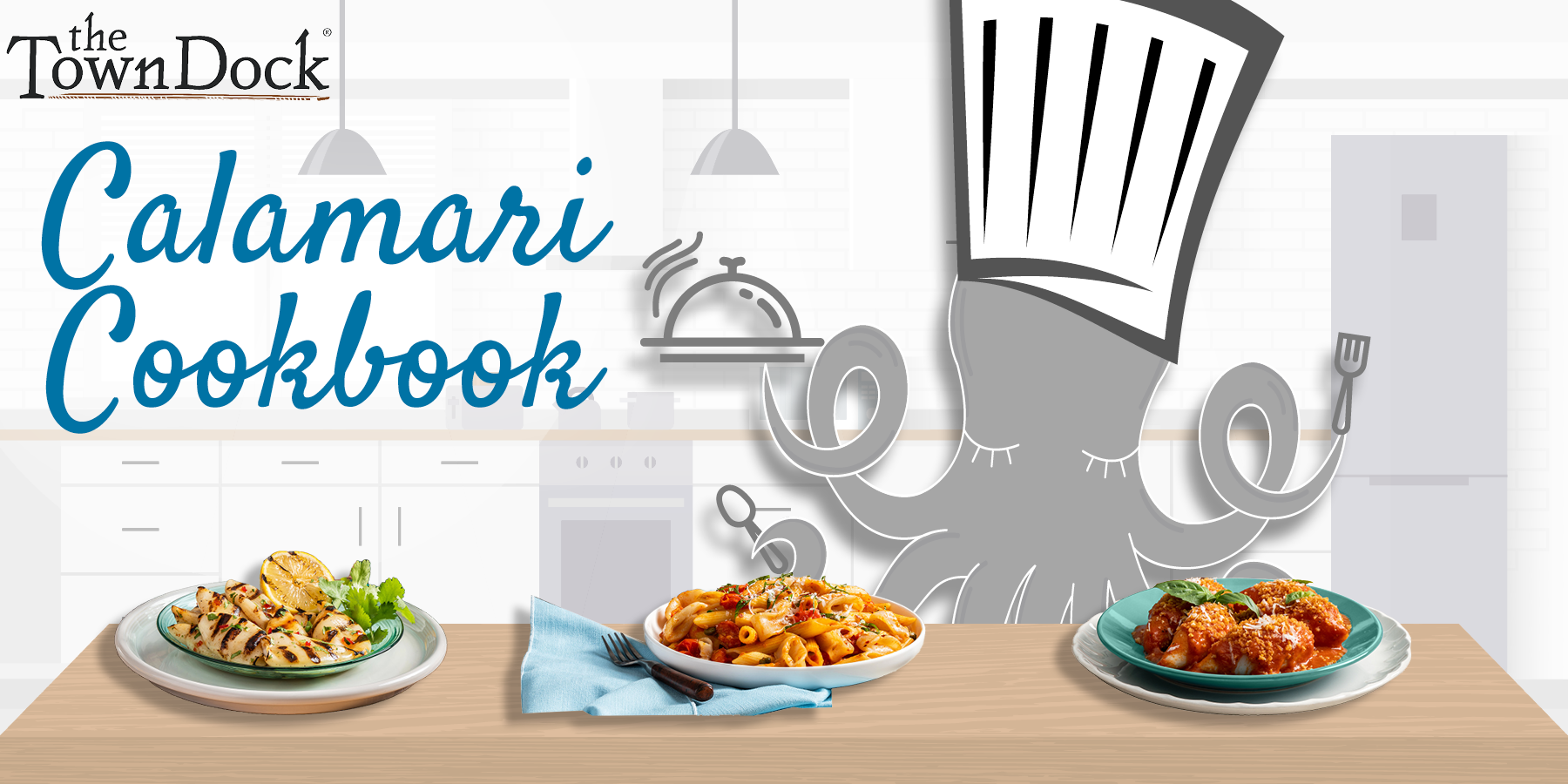 You asked - and we heard you! We've combined some of our favorite calamari recipes to date into one beautiful, downloadable cookbook. From classics like Rhode Island Style Calamari to brand new, never-before-seen Asian-inspired recipes, our new calamari cookbook shows you more than a dozen ways to prepare this sustainable seafood.
With three separate sections - one for apps and snacks, one for sandwiches and lighter meals, and one for dinners and main sources - there's a recipe for the seasoned calamari chef in addition to the newcomer who is ready to try cooking calamari at home.
Our calamari cookbook is offered for digital download, easy to pop up on your tablet screen while you cook, or is also formatted to print on most printers.
Why cook with calamari?
While most people know calamari as a delicious fried appetizer, we know it's so much more.
Calamari is a very versatile seafood. It can be fried and breaded, but it can also be grilled, sautéd, pan roasted, and even put in the air fryer. With a mild flavor, it pairs easily with a wide variety of flavor profiles, tastes, and preferences.
Calamari itself offers a host of health benefits: it's an excellent source of protein and low in fat, plus contains heart-healthy omega-3 fatty acids, and other essential nutrients like zinc, multiple B vitamins, selenium, and copper.
Prepared appropriately, calamari can fit into a wide variety of diets and eating styles, including keto, whole 30, paleo, Mediterranean, and pescatarian diets.
And to top it off: calamari isn't just good for you, it's good for our oceans, too! Our Shortfin and Longfin calamari are both Marine Stewardship Council certified sustainable seafoods. Wild squid populations are carefully managed and thoughtfully caught, meaning you can feel good about enjoying your new favorite seafood knowing it will be around for years to come.
Ready to get started? Click the button below to head over and download!
Pssst.... not sure where to buy The Town Dock Calamari near you? Click here to map it out!