The Town Dock Unveils New Office Building & Celebrates PBN Best Places to Work Award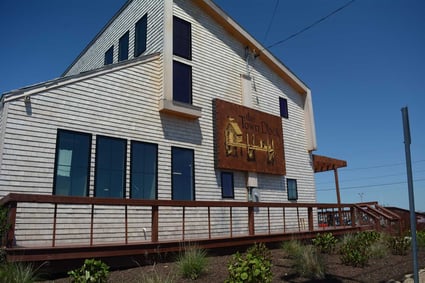 On July 19, 2018, The Town Dock unveiled its newest office building, a renovated and expanded former grocery building in the village of Galilee—just down the street from the company's processing plant.
Our executive team, including human resources, marketing, sales, and international procurement, moved into the 4,000-square foot space located at 2 State Street, originally the site of the Galilee Grocery.
We renovated the former building, giving it new life by adding a second floor and an additional 1,400 square feet of space. The general contractor was Blue Skies Construction & Design, LCC, and the architect was LDL Studios Inc.
The day's festivities began with an Open House for state and local representatives, as well as friends and business partners who have supported The Town Dock over the years. Early that afternoon, we celebrated our 2018 Best Places to Work in Rhode Island award!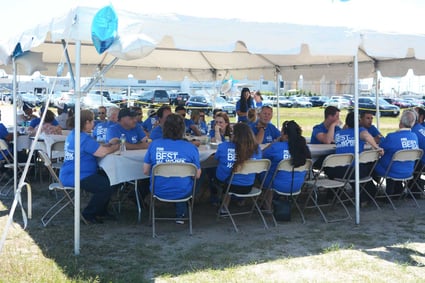 In May, we were honored as one of the 2018 Best Places to Work in Rhode Island by the Providence Business News. This statewide survey and awards program is designed to identify, recognize, and honor the best places of employment in Rhode Island. The Town Dock was recognized in the midsize employer category.
In addition to a list of eligibility requirements to be considered, companies entered a two-part survey. For The Town Dock, its workplace policies, practices, philosophy, systems, and demographics were evaluated, and employees took part in confidential surveys to measure employee experience.
We celebrated our award with a cookout for all Town Dock employees who make us the company we are today. Thank you to the Providence Business News and our wonderful employees for this award!