The New Town Dock Website is Here!
Town Dock is pleased to announce the launch of our brand new website, www.towndock.com, which officially went live on January 8th, 2015.
The goal was to create a user-friendly site where visitors could learn not only about The Town Dock, but also about our community and fishermen. The new site showcases our products as well as also our history, commitment to our customers, the fishing industry, and our sustainable fishing practices. In addition to new content, the website showcases a whole new design that includes new images and a design animation feature.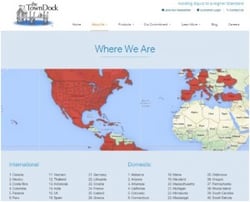 Our About Us section tells the Town Dock story; who we are, how we got started, and where we are today. Visitors can view a map of the world and see just how far Town Dock's reach extends - from Point Judith, RI, to countries around the world. This section of the site also holds a special message from Town Dock's founder, Noah Clark, as well as direct testimonials from our customers.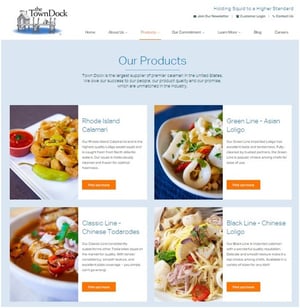 Our new Products section showcases our signature lines of Town Dock calamari, fresh fish, and other high quality products.
Visit the new Our Commitment section to learn about our dedication to providing top quality products, exceptional customer service, and supporting our local fishermen.
Our Recipes & Inspirations section holds an array of squid recipes, information on squid cleaning, answers to frequently asked questions, and a detailed look at how calamari became the official state appetizer of Rhode Island.
We are excited to share our new website, and we encourage our visitors to explore, share, and sign up for our newsletter at www.towndock.com.
The Team at Town Dock