Ojingeo-Bokkeum (Spicy Stir-Fried Squid) with MSC + Chef Chris Cho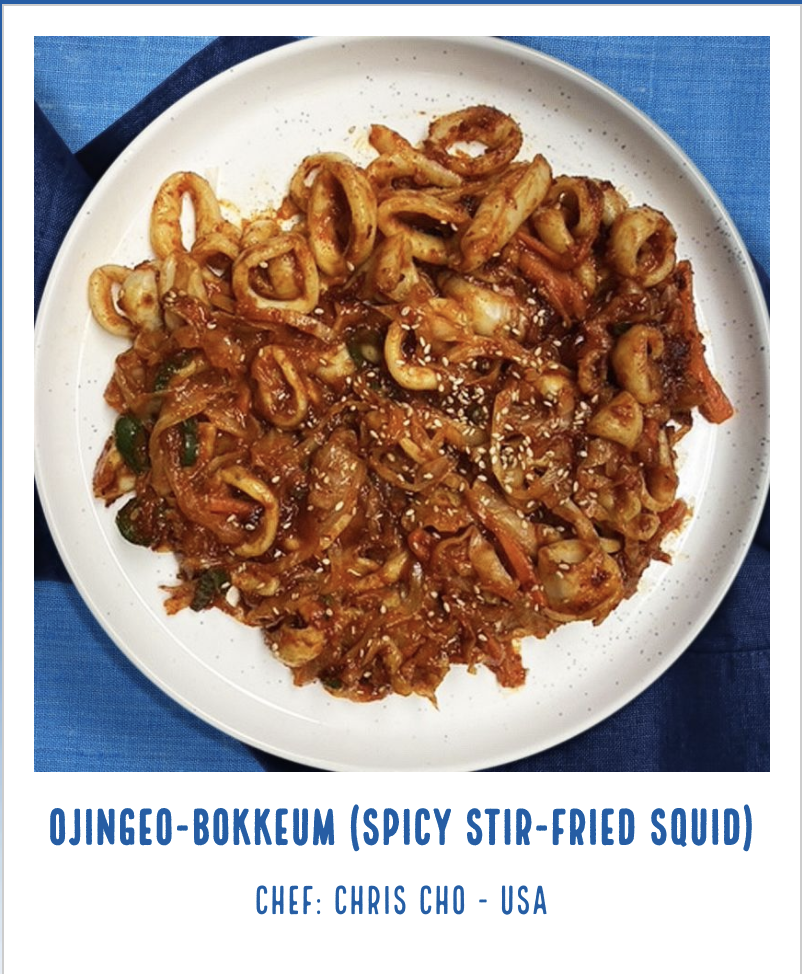 A few months ago, our friends at the Marine Stewardship Council (MSC) reached out to us. Supporting their dedication to healthy seafood and a healthy planet, they were working on a cookbook full of mouth-watering recipes featuring certified sustainable seafood. Knowing that we have calamari that fit the bill (Rhode Island Calamari® and Premium Domestic Calamari are both MSC certified sustainable and really, really good eating), they would love to pair us up with a celebrity chef for an epic recipe - were we interested?
Um, yes.
We were super excited to work with Chef Chris Cho, Executive Chef at SRB Events, which includes the Seorabol Korean restaurants in Philadelphia. Chef Chris's family emigrated from Korea when Chris was young. He is proudly Korean American and offers both amazing Korean food as his family restaurants as well as home cooking tips on his wildly popular TikTok account.
This is a great pairing, because calamari is a favorite Korean protein. It's a common street food, often served whole on a skewer, grilled or fried. It also finds its way into many other Korean and Korean-inspired recipes as calamari strips or rings.
For this recipe, Chef Chris puts together a classic stir-fry with calamari rings, cabbage, carrots, onion, jalapeño, and spicy gochujang and soy sauce. This recipe doesn't have many ingredients and comes together quickly, making it a perfect weeknight meal that's healthy, fast, and delicious.
If you make this recipe, be sure to tag us, Chef Chris and MSC!
In addition to this really delicious calamari recipe, MSC has put together en entire cookbook of amazing recipes featuring sustainable seafoods, from celebrity chefs around the world. In addition to calamari, enjoy sustainable cod, clams, hake, scallops, tuna, halibut, lobster, and more - no matter your tastes, there's a sustainable seafood recipe for you.
Go to the Healthy Oceans Cookbook
Find Our Calamari at Your Local Store
Photos courtesy of MSC.