The Charlestown Seafood Festival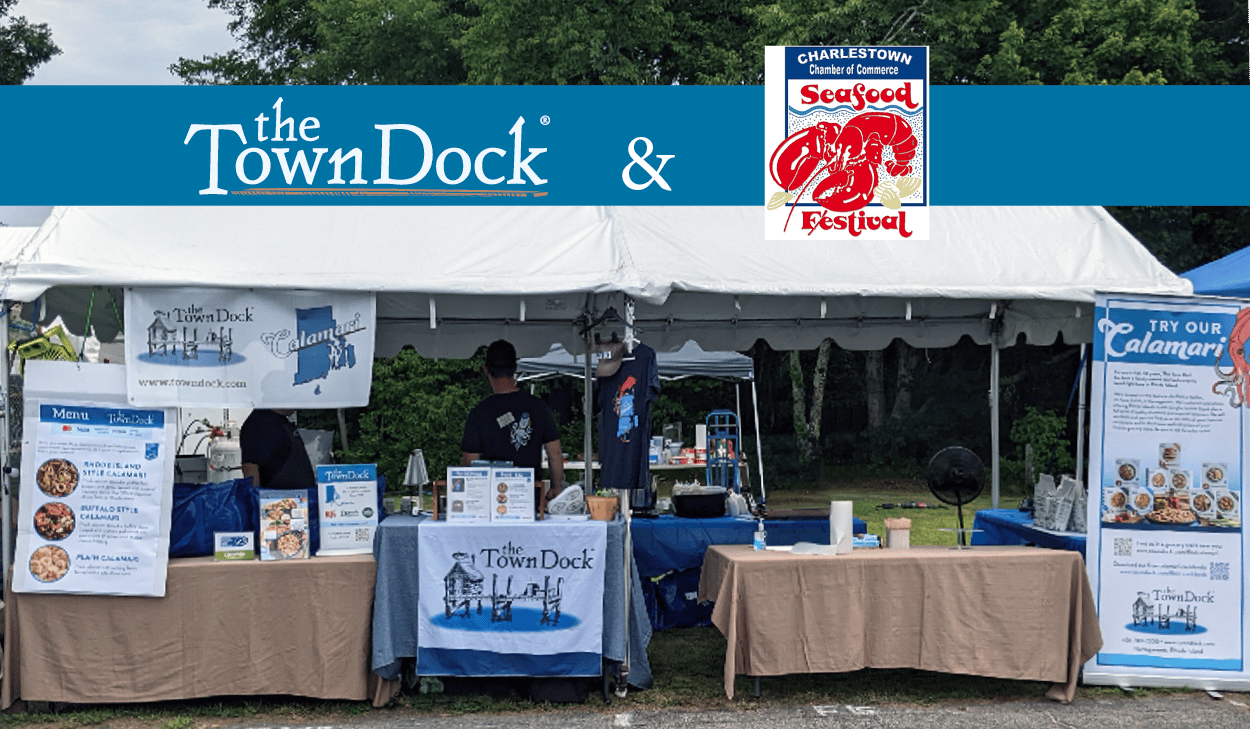 As a calamari wholesaler, there aren't many opportunities The Town Dock gets to interact directly with the public. We're a steady presence at major foodservice shows like Seafood Expo North America, International Pizza Expo, and the National Restaurant Association show. Plus, we partner with our local customers and distributors for smaller shows throughout the year.
But a general consumer right here in Rhode Island? While many have enjoyed our calamari at a variety of restaurants (even if you didn't know it), shopped us at a grocery store, or driven by our plant on the way to the Block Island Ferry, there isn't much opportunity to talk to us face-to-face.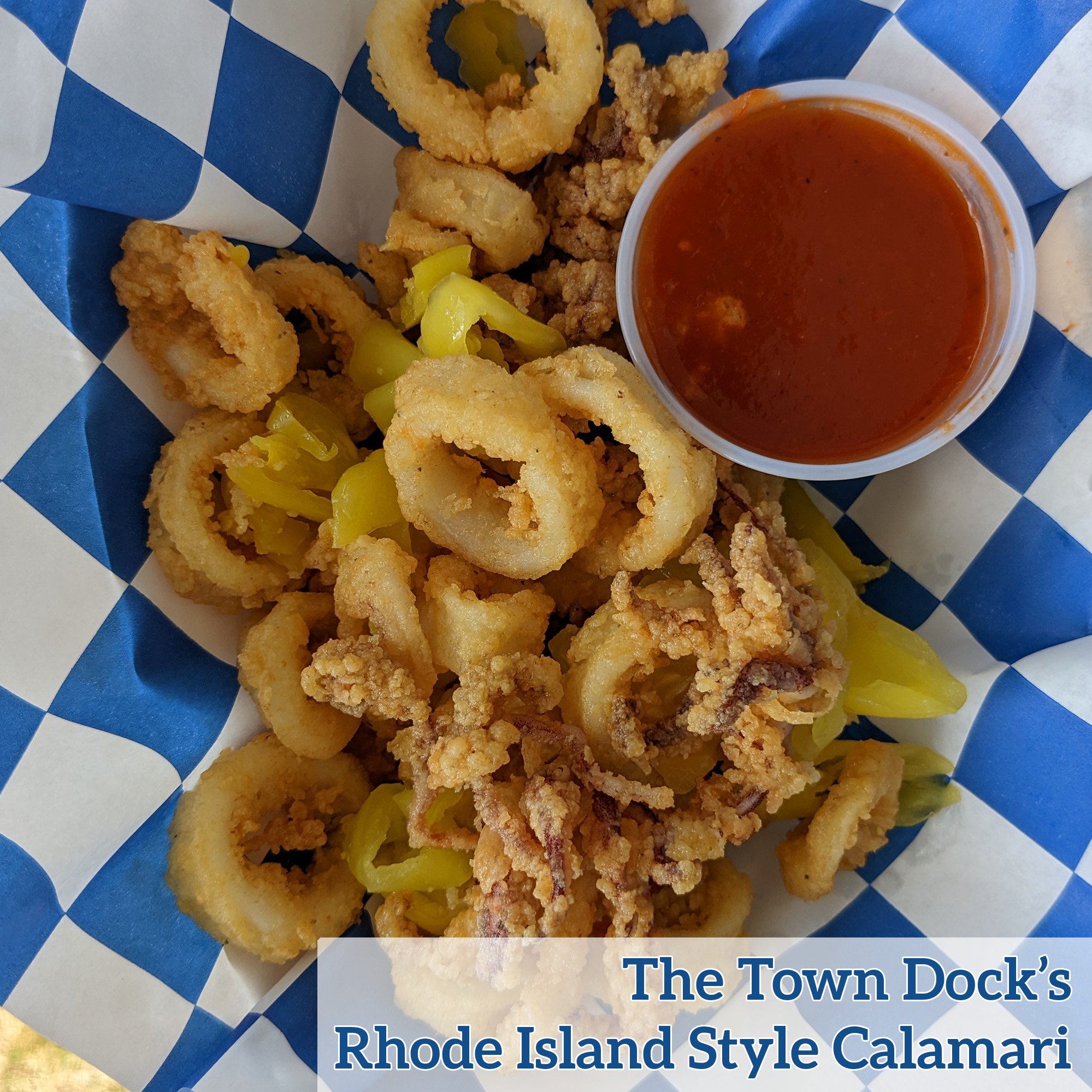 So when this year's Charlestown Seafood Festival came around, we decided to pull in a few of our talented in-house chefs and get cooking!
Like The Town Dock, the Charlestown Seafood Festival is a long-standing Rhode Island tradition. In 2022, The Town Dock celebrated its 42nd year in business, and the Charlestown Seafood Festival celebrated its 37th event. With plenty of food booths, craft booths, and carnival rides and games, it's a fun summer event held at Charlestown's Ninigret Park, a quick drive from our plant in Narragansett.
This year, The Town Dock kept it simple, serving up the State's official appetizer, Rhode Island Style Calamari, plus a Buffalo Style Calamari, and a plain fried calamari. We thrilled to serve our own truly local Longfin Inshore Squid, brought over from our plant in Narragansett on the first morning of the festival.
There is no denying that when in Rhode Island, the fan favorite is Rhode Island Style Calamari. The hot peppers and side of marinara are truly the perfect complement to calamari! Those who don't prefer the spicy peppers opted to enjoy our plain calamari, just fried with a side of marinara, in all of its simple goodness.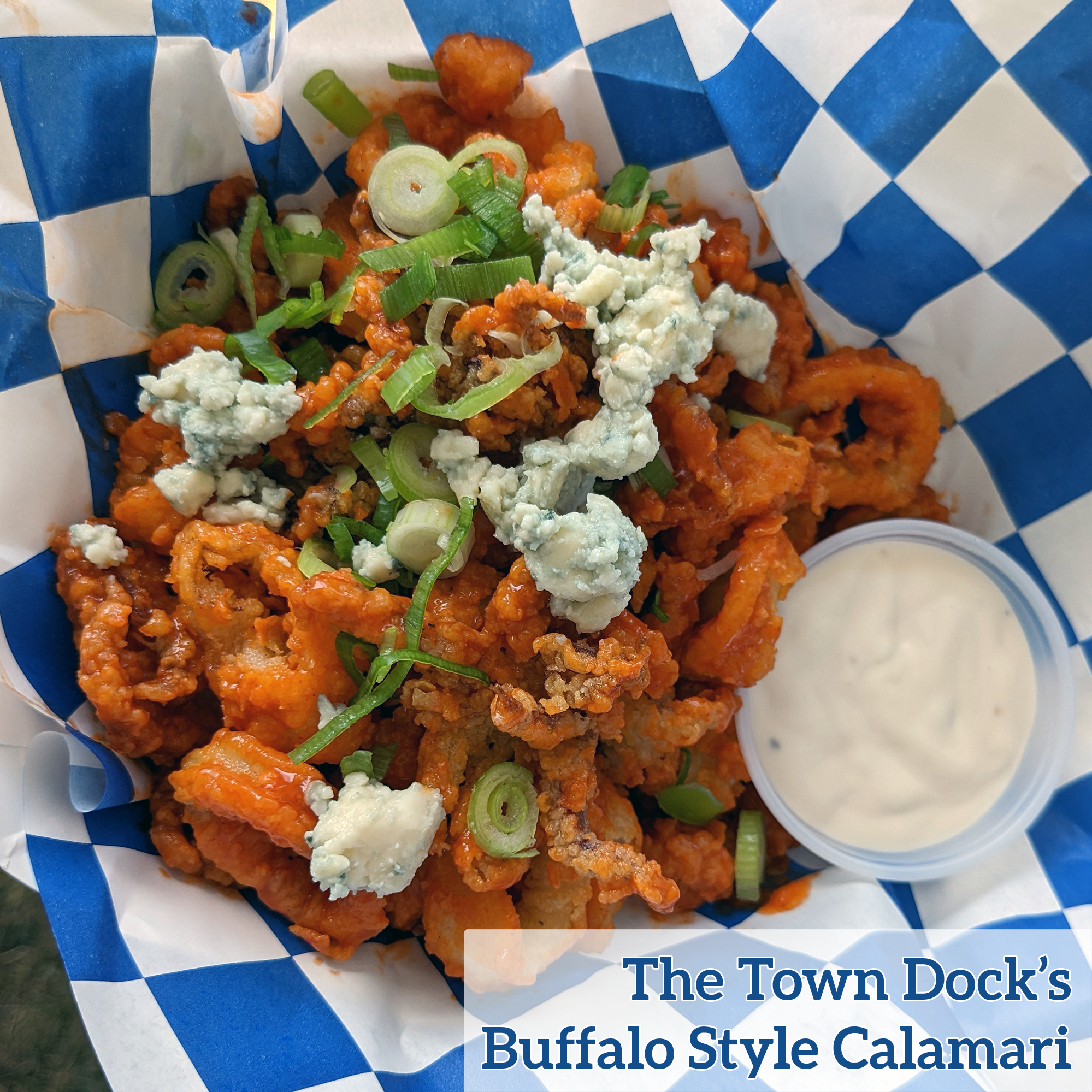 And many people were excited to try our Buffalo Style Calamari. Quite a few people noted that they had never seen it before and asked how it was. We told them the truth: if you like buffalo wings, you will love buffalo calamari! We served it with either blue cheese dressing and crumbles, or ranch dressing. It is safe to say that this was an instant hit, with people coming back for more or bringing their friends to try some out!
In addition to serving delicious food, we offered a few fun extras. Many people loved our hats and t-shirts with Rhode Island Squid exclusive designs. We also had a link to our digital calamari cookbook to download, and a few recipe cards on hand to grab. All were a big hit!
Despite the blazing heat, we were happy to chat with so many Rhode Islanders and visitors to southern New England. We talked to home chefs thrilled to learn that they can purchase our restaurant-quality calamari at a local grocery store; foodservice professionals learning about our certified sustainable calamari or our Chef Ready Calamari; current customers being happy to say hello and see us representing Rhode Island seafood; and even a special stop by Lieutenant Governor Sabina Matos!
Thank you to the Charlestown Chamber of Commerce for organizing this event and all of our Rhode Island Calamari fans for supporting us.