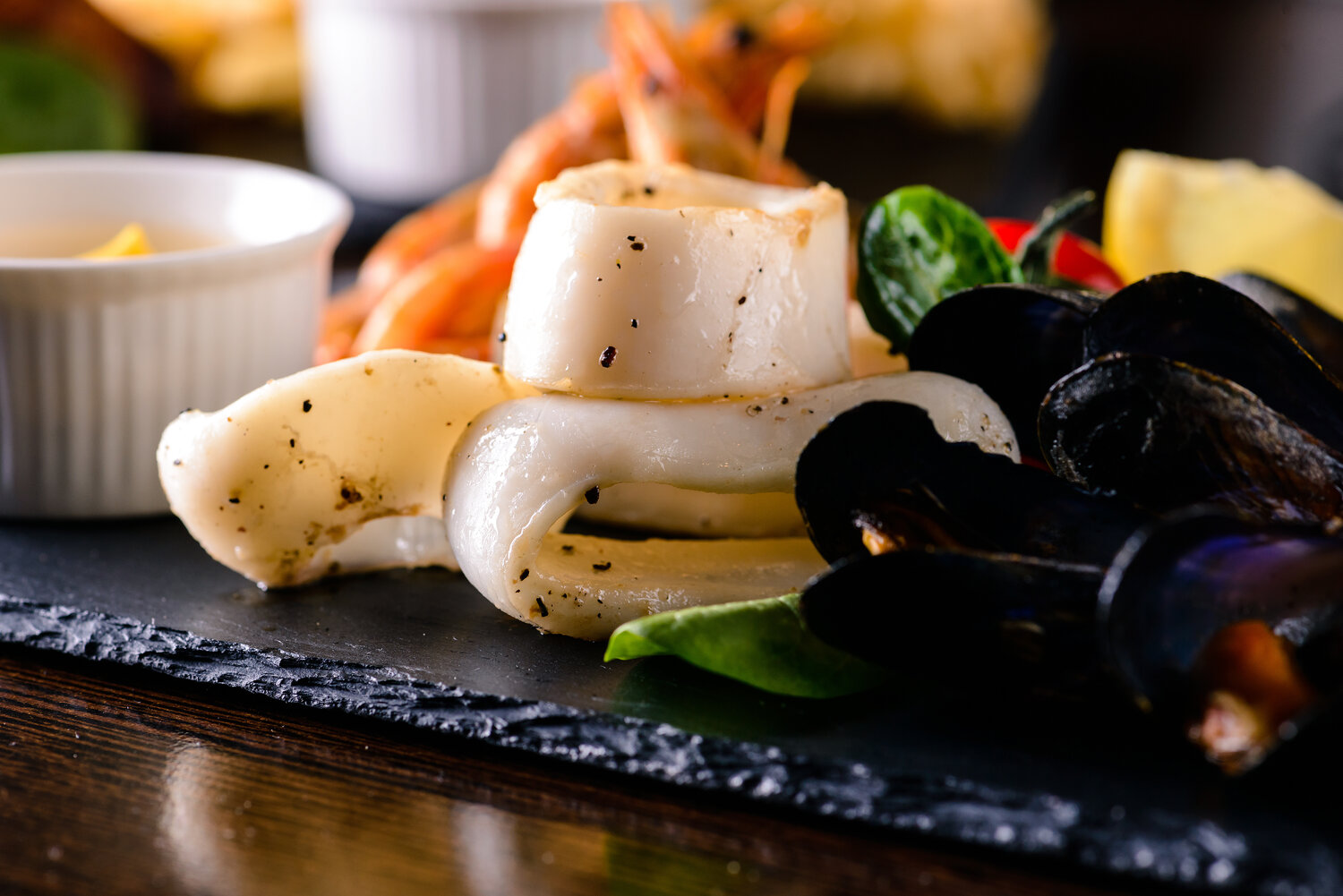 There are lots of reasons to enjoy seafood year 'round, but October brings extra attention to the catch of the day. And for a good reason: seafood is so good for you that the American Heart Association recommends everyone have at least two servings every week.
When talking about the health benefits of seafood, calamari usually doesn't get the respect it deserves. Not only is squid low in saturated fat and lower in cholesterol than some other favorite seafoods (like shrimp), it has beneficial nutrients like iron, protein, vitamin B12, calcium, and those crucial omega-3 fatty acids.
Additionally, two different species of USA squid (loligo and illex) are MSC certified sustainable seafood, meaning it is harvested in a way that keeps the fishery and our planet healthy as well.
Then why isn't it part of the conversation? We have a theory: when people hear "calamari" they think "fried." The preparation is undeniably delicious, but it's understandable why it isn't part of a conversation about heart-healthy foods.
But have no fear: calamari is a uniquely versatile seafood and there are so many other ways to enjoy it! Sautéed, grilled, blanched, stuffed: if you have only had fried calamari rings, you've been missing out not only on the health benefits of calamari, but also some delicious dishes!
We have lots of ideas over on our recipes page, but here are just a few to get you started:
Korean BBQ Calamari Lettuce Wraps | Grilled Calamari & White Bean Salad | Grilled Chorizo Stuffed Calamari | Calamari al Pastor Tostada | Calamari Ceviche | Calamari Fra Diavolo